Avanquest Architekt 3D X9 Gartendesigner 2017, MacOS

Plan and realize your dream!
Outdoor area - Garden - Green area - Allotment garden
Architect 3D X9 2017Garden designer is a professional planning tool with which you can give your dream of your own garden a concrete shape on the monitor in just a few steps. No matter whether it is an outdoor area, garden, green area or allotment garden - with this software you can plan your personal garden paradise according to your personal wishes.
Thanks to comprehensive functions and intuitive user guidance, you can design your future garden in an uncomplicated and detailed manner with impressive photorealism. Plan your property in detail with the Topography Designer, from the courtyard entrance to the flowerbed and terrace, selecting plants, flowers and any garden objects from the extensive libraries included.
No matter whether you are an ambitious garden architect, hobby gardener or landscape gardener - with Architect 3D X9 2017 Garden Designer you are already a big step closer to your blooming garden dream!
Design in 3D - simple and photorealistic

Unique NexGen™ technology

Import and use personal photos

Large garden object and plant libraries

Including printed quick start manual
NEW! 64-bit technology for higher productivity
NEW!Latest Mac-oriented user interface with retina compatibility for sharpest images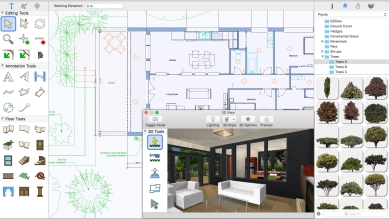 NEW!The user interface can be adapted as required. This applies to windows, controls, preview windows and much more!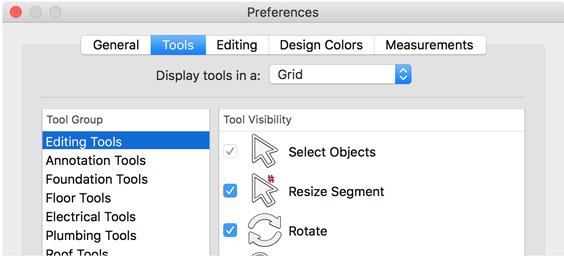 NEW!Documents are displayed in individual tabs, making it easy to organize and navigate between different documents in a single window (requires Mac OS Sierra).
NEW!More than 30 plans in professional quality and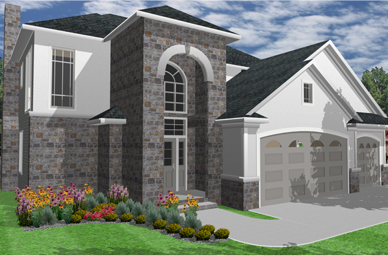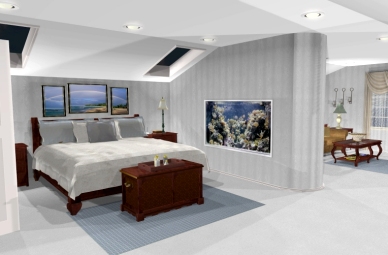 NEW! Templates for landscape and terrace

NEW! SketchUpImport
Compatible with new Sketchup formats and easy editing of size and material within the program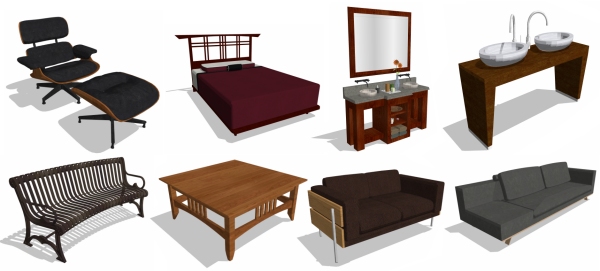 NEW!The customizable tool display lets you choose which tools are displayed and how.
NEW!Simplified and more efficient drawing methods (shapes) and dimensions as well as automatic snap-in and alignment
NEW!Tools:
Corner cupboard

Column

Skylight

Wall heating

NEW! Possibilities for adapting doors (such as double doors) and fastening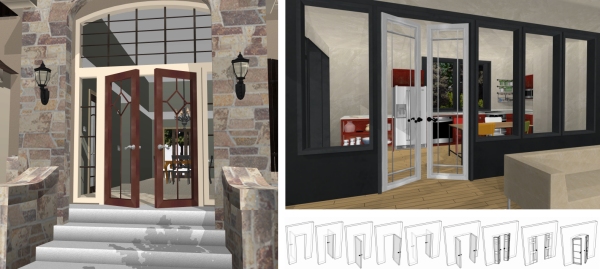 NEW! With the plant bar you can quickly inventory and adjust your own plants as required.
TOTALLY NEW!Roofing system :
Roofing system with automatically created gable roofs, covered gaps and improved cutting of the roof panelling in favour of precisely created roofs.

IMPROVED! 2D drawing engine: The revised 2D drawing engine makes drawing and editing even easier and more efficient
2D drawing engine: The revised 2D drawing engine makes drawing and editing even easier and more efficient
NEW! Content library management: faster search, navigation and display
NEW! New content:
more than 700 3D objects

more than 1800 materials

1200 Coatings

45 new sample plans

Templates for terraces and rooms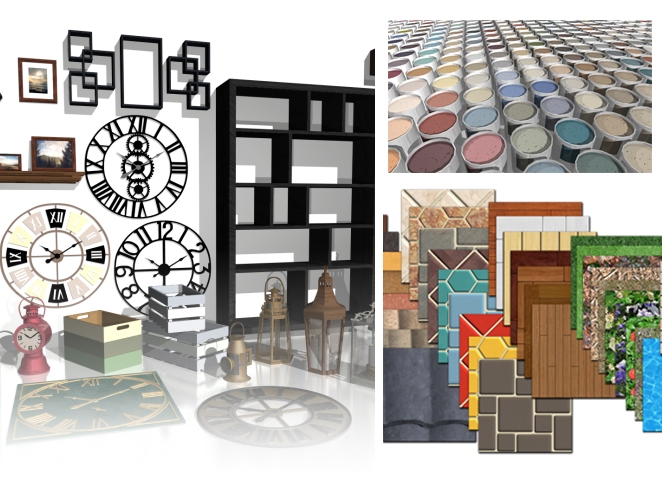 IMPROVED!2D symbols for furniture and 3D components as well as customizable plant symbols to create plants in the right size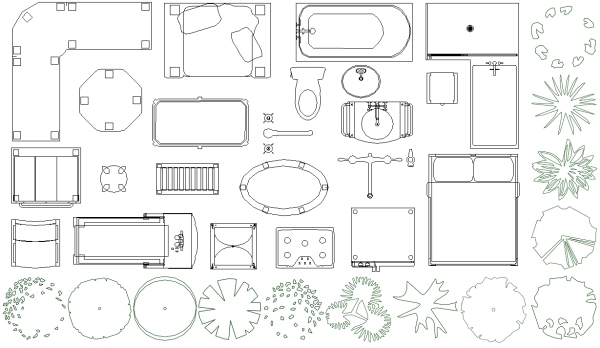 Help at all times!Revised and updated user manual!
1. architecture
Display and edit project in 3D

Ecological construction thanks to tips and tricks

Cost calculator - generate cost overview
2. property planning
Property planner

Topography Designer

Use of scanned plans

Foundation Assistant

Sun position module

Terrace designer

Solar systems 3D library

Extended symbol library

Line planning: electricity, gas and water
3. property design
Outdoor seating and terrace planning

Plant editor and fence designer

Garden object and plant libraries

Extended plant library
4. 4th view
2D and 3D project view

Tour animator

Free camera movements

View editor for blueprints

photo view
5. more functions
Now with Swimming Pool Designer

Individual colour scheme for different plan areas such as floors, ceilings, roofs etc.

Ready-made conceptions of various rooms, garages and terraces (drag & drop)

Optimized 3D rendering engine for even faster and more powerful preview

Improved and more accurate positioning of objects

Improved and even more clearly arranged user interface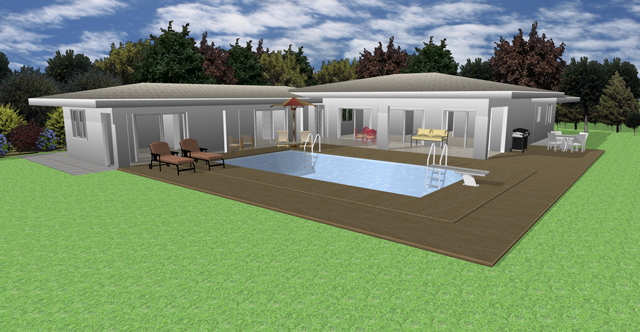 | | |
| --- | --- |
| Operating system | Mac OS X 10.9 Mavericks, Mac OS X 10.10 Yosemite, Mac OS 10.11 El Capitan, Mac OS 10.12 Sierra, Mac OS 10.13 High Sierra |
1 Ghz Intel® Pentium® Processor or equivalent
512 MB RAM working memory
PCI- oder AGP-3D-Graphic card (min. 512 MB RAM)
4,5 GB hard disk space
DVD-ROM-drive
Avanquest Architect 3D X9 Garden Designer 2017 for MAC
available in
all languages
Dispatch
max 30 sec.
Please note:
This product is a
Download version.
After receiving your payment, we will send you the download link for installation and the license key to activate the software directly by email.
© IT-NERD24 GmbH